Perfection for your poster
Your poster will hang most beautifully in a wooden hanging system, custom made by a furniture maker in North Holland. Made of light maple wood, with a subtle wood texture and finished with a real leather cord to hang your poster from. Every detail has been thought of!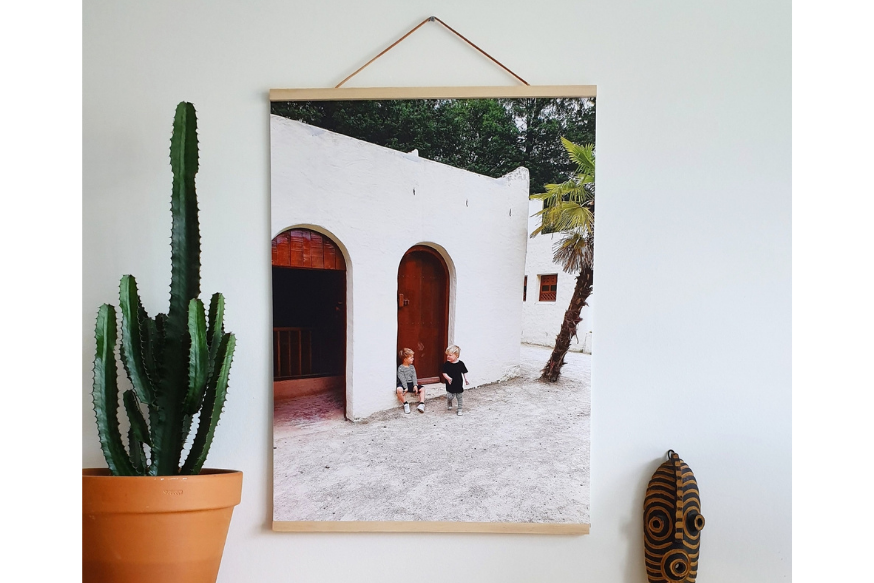 Local craftsmanship
Our wooden hanging systems are made by hand, right around the corner from us in North Holland. And it shows. Beautiful natural materials and true craftsmanship. Whether it is a photo print or an Instawall, the wood gives a warm touch to the poster.

The system is available in different sizes. Need advice or curious about which format is right for your poster? Feel free to contact us! The hanging systems are custom ordered, therefore we can not deviate from the standard sizes.
View all poster hanging systems